The link between the 5 dimensions and investor asset classes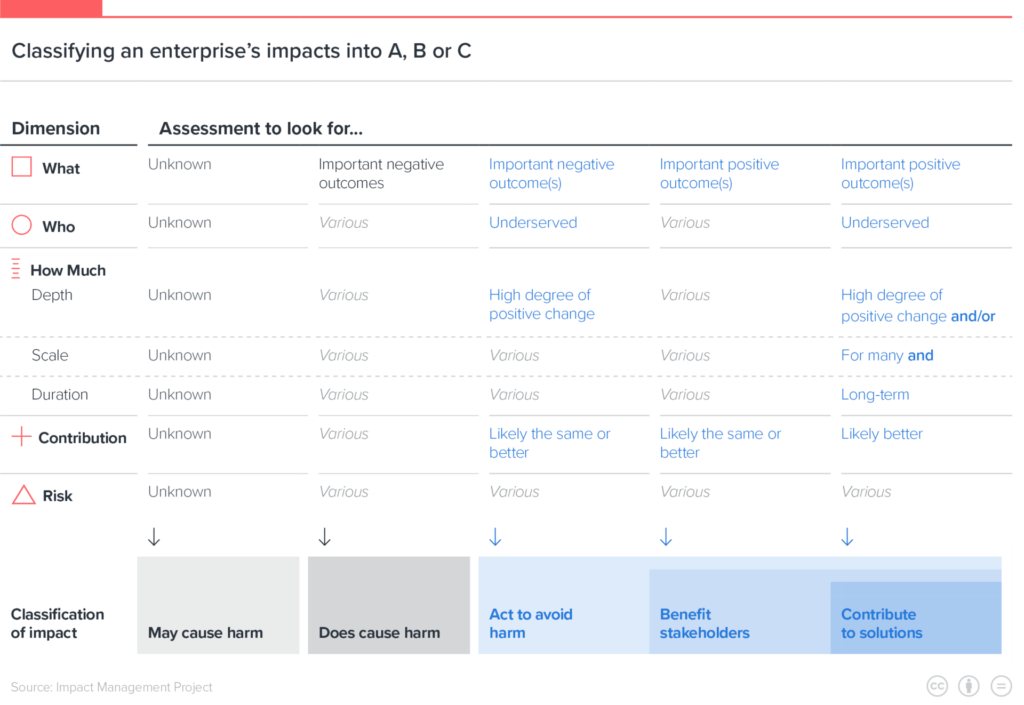 Investors also set goals about the contribution they want to make to enable enterprises they invest in to have an impact. Investors can use a range of strategies to contribute to impact, often in combination.
They can:
Signal that measurable impact matters

: A commitment to factoring in the impact an enterprise has, such that – if all investors did the same – it would lead to a 'pricing in' of social and environmental effects by the capital markets. 

Engage actively

: Investors can use expertise, networks and influence to improve the environmental/societal performance of businesses.

Grow new or undersupplied capital markets

, by anchoring or participating in new or previously overlooked opportunities.

Provide flexible capital

, by recognizing that certain types of enterprises do require acceptance of lower risk-adjusted financial return to generate certain kinds of impact.
Source: Impact Management Project.