Join us
Are you in for a moonshot?
Get aboard our rocket! 🚀
We are building a stellar team to build the go-to training hub for professionals and teams seeking to contribute to positive social and environmental change.
Hop on board
What are the perks?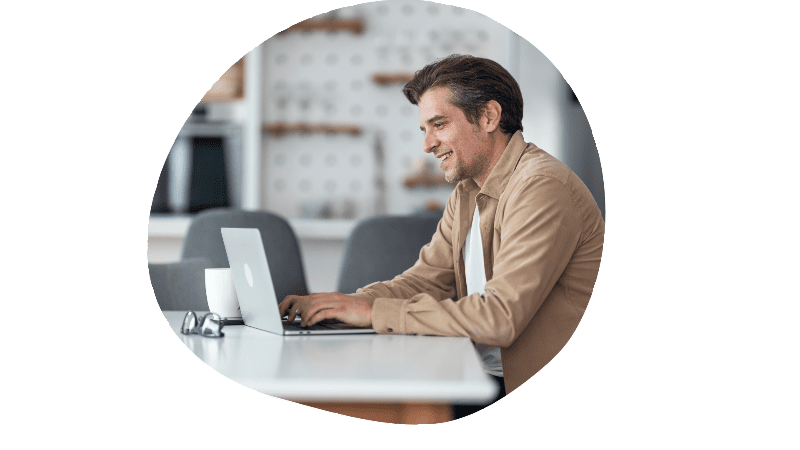 Efiko is
NOT your traditional kind of job
. Joining our team means taking responsibility, growing past your current limits, and being genuinely committed to delighting our clients. You will work closely with multiple team members in a collective effort to deliver outstanding training services to a growing number of learners and clients in Europe and beyond.
Bet you're wondering
Why work at Efiko?
We are
a fast-growing Brussels-based start-up
built by a diverse team of entrepreneurial people recruited for their
talents, passions, and collective spirit
. We genuinely care about the
well-being and growth of our team members
.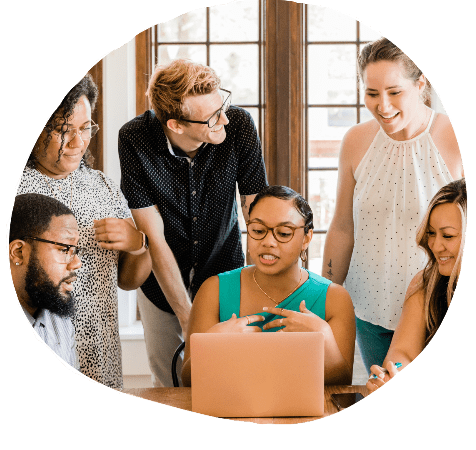 testimonials
What our alumni team members say about us
We asked our alumni to explain what they love about working at Efiko. Discover their stories!
Antoine Chelala

Product developer
"Looking back at my internship at Efiko, I notice all the amazing things that I have learned and acquired: developing my skills and competencies, as well as discovering new interests that have helped me to broaden my professional horizons. Contributing to the development of a social enterprise is also very rewarding because "purpose" is at the centre of all the work Efiko does.

I particularly enjoyed being part of a respectful, fun, and diverse team. The working culture at Efiko allows you to take responsibility, grow, and challenge yourself, while always being surrounded by people who are ready to help and cooperate with you.

Thanks to the Efiko experience, I also had the incredible chance to meet and work closely with interesting change-makers and impact practitioners who have taught me a lot. I am deeply thankful for the enriching time I have spent with Efiko! I would definitely recommend joining this amazing adventure."
Inès Larroumet

Course developer
"I feel very lucky to have been part of the Efiko adventure, which I believe is an ambitious social enterprise supported by a team of passionate people. My internship at Efiko has been an incredible experience that led me to work on many diverse and challenging missions. It allowed me to use new software as well as acquire new skills and knowledge about impact management and investment. All of this has been very enriching and given a lot of meaning to my experience at Efiko!

Above all, I loved being part of an impact-driven company, especially with a team of amazing people who are attentive, funny, caring and open-minded. Working with the Efiko team was a real pleasure and an experience I will remember for a long time. I can only recommend joining them!"
vacancies
The talents we search for
Project & Customer Experience Management intern
How to apply
What does the process look like?
Unbiased screening
You fill in a form answering a couple of questions about your personality, skills and motivation. We don't want to know personal details so we avoid the trap of common sources discrimination.
Interviews
If you are preselected, we invite you to two interview conversations; The first one will be centered around your personality, motivation and fit with the position, the other around your skills and aptitudes, partly based on a case solving.
Meeting team members
If the first two interviews are confirming your fit with the role, we invite you to meet other team members so a collective decision can be taken about inviting you to join the team.
Contract and onboarding
This is where we start to rock 'n roll!
Efiko's Ethos
Efiko's manifesto
Our manifesto captures what we consider to be essential to revolutionise the world of impact education.
Human associations of all kinds need to be accountable for their effects on people and the planet and work towards achieving a sustainable, fair, and happy world – for us and for our grand grandchildren.
There are as many learning styles as there are colours in a rainbow. We believe in the power of personalising learning experiences to the context and profile of learners and giving them the opportunity to learn in many different ways.