ONLINE COURSE
Social Impact Measurement & Management
Learn to analyse the impact of projects and organisations, and use data to maximise positive outcomes.
All-time | Certificate of Completion | Live sessions
20 Hours of Content | +100 Exercises | +30 Case Studies
Expert team
Course trainers
The online course is delivered by Dr. Adam Richards, a leading international impact measurement trainer. Adam's voice is amplified with practical and inspiring insights from experienced practitioners.
LEAD TRAINER
Dr. Adam Richards
Director of Impact,
Social Value International
Adam has advised hundreds of social enterprises, non-profit organisations and impact funds on how to turn impact measurement into a strategic tool to achieve greater impact.
CONTRIBUTING EXPERTS
To make the content as relevant as possible to your context and profile, the course is enriched with insights from experienced entrepreneurs, investors and consultants.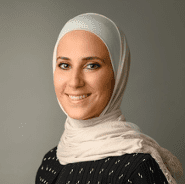 Khulood Hindiyeh
Sophie Robin
Shawn Theunissen
Lara Viada
Cecilia Pessana
Jeremy Nicholls
Timour Scrève
Sneha Lakhotia
BECOME A GUEST EXPERT
Join an international community of leading thought leaders by contributing to this course with a case study or a video-based practitioner insight.
Testimonials
What clients say about the course
Alessio
Gaëlle

Halima
Joanne
Collaboration
Our Partner
Social Value International (SVI) is a leading global standard setter for social value, Social Return on Investment (SROI) and impact management. It is a registered charity with 25 national networks across the world and members in over 45 countries. SVI works closely with international partners including the OECD, UNDP and contributes to the Impact Management Project (IMP) to set global standards for impact management.
Certification
Become an accredited practitioner
Certificate of Completion accredited by Social Value International. The course prepares individuals to apply for associate, accredited and advanced level practitioner status with SVI.
Impact Measurement
Master the content of this course
The online course is structured around Seven Chapters and 21 lessons taking you from the foundations to the practise of impact measurement and management.
This course is accredited by Social Value International and provides a chance to earn the Social Value & SROI practitioner training certificate.